There are five stages.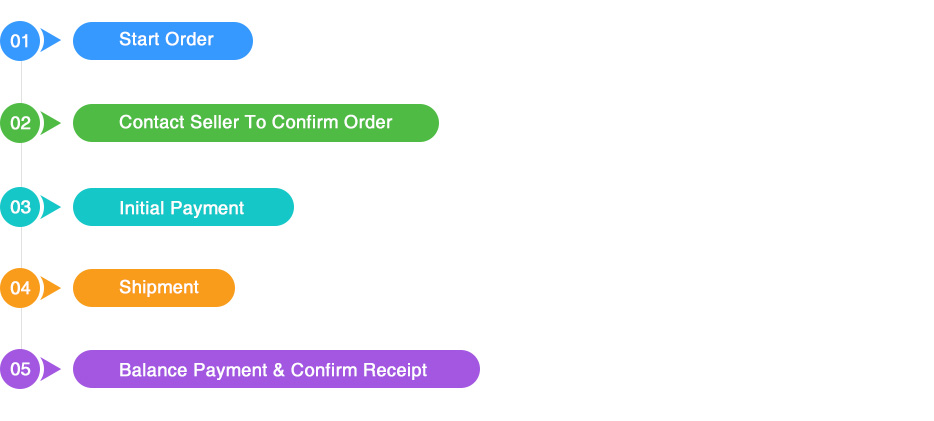 Stage 1: Go to DHport.com
Go to home page, DHport.com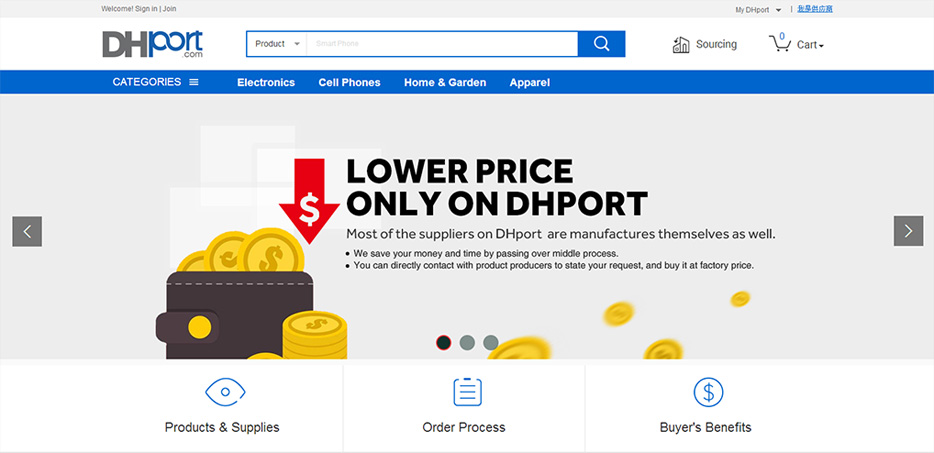 Search for a product using the search engine or "CATEGORIES" tab.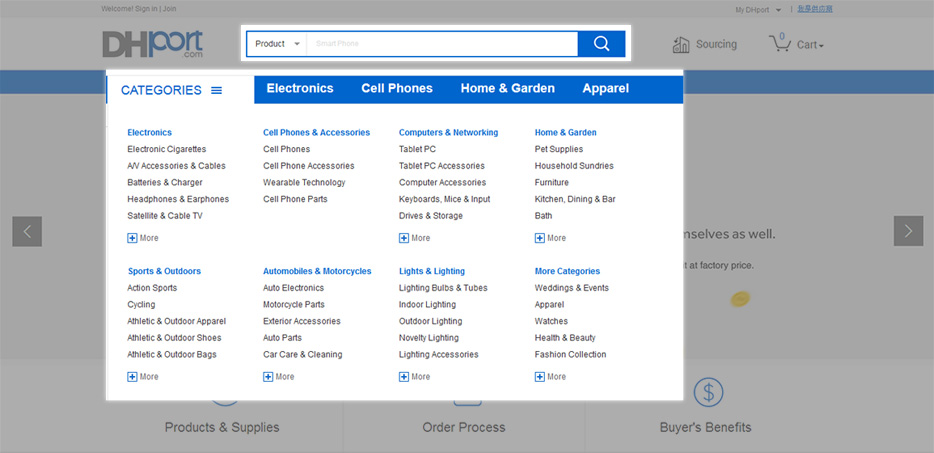 Click the name tag of the product for more information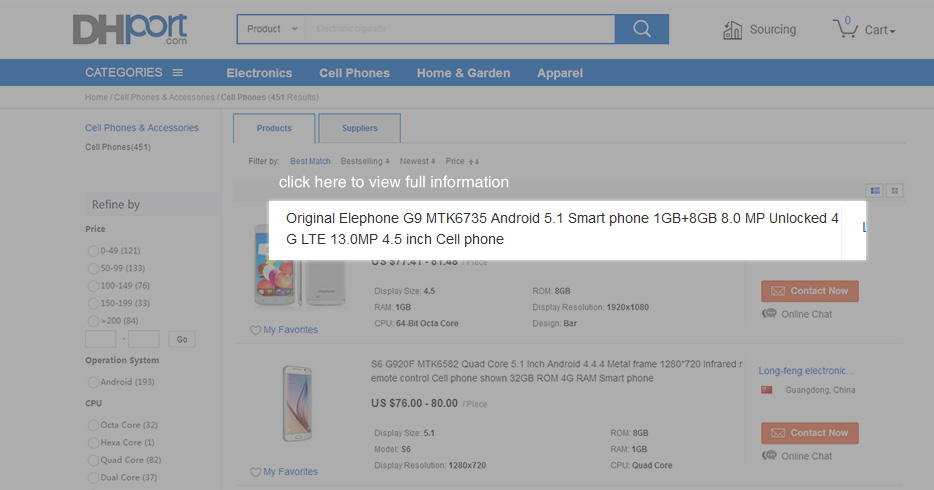 Click "Start Order" to place an order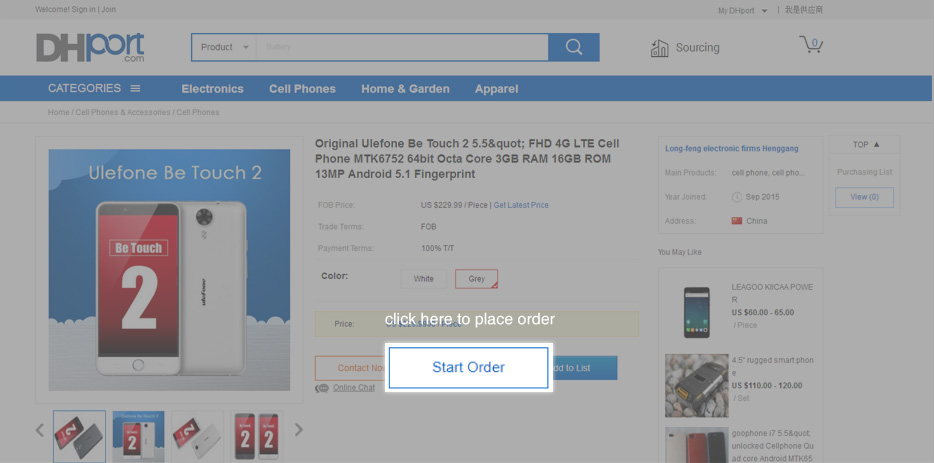 Fill in all the information that needed then click "Start Order"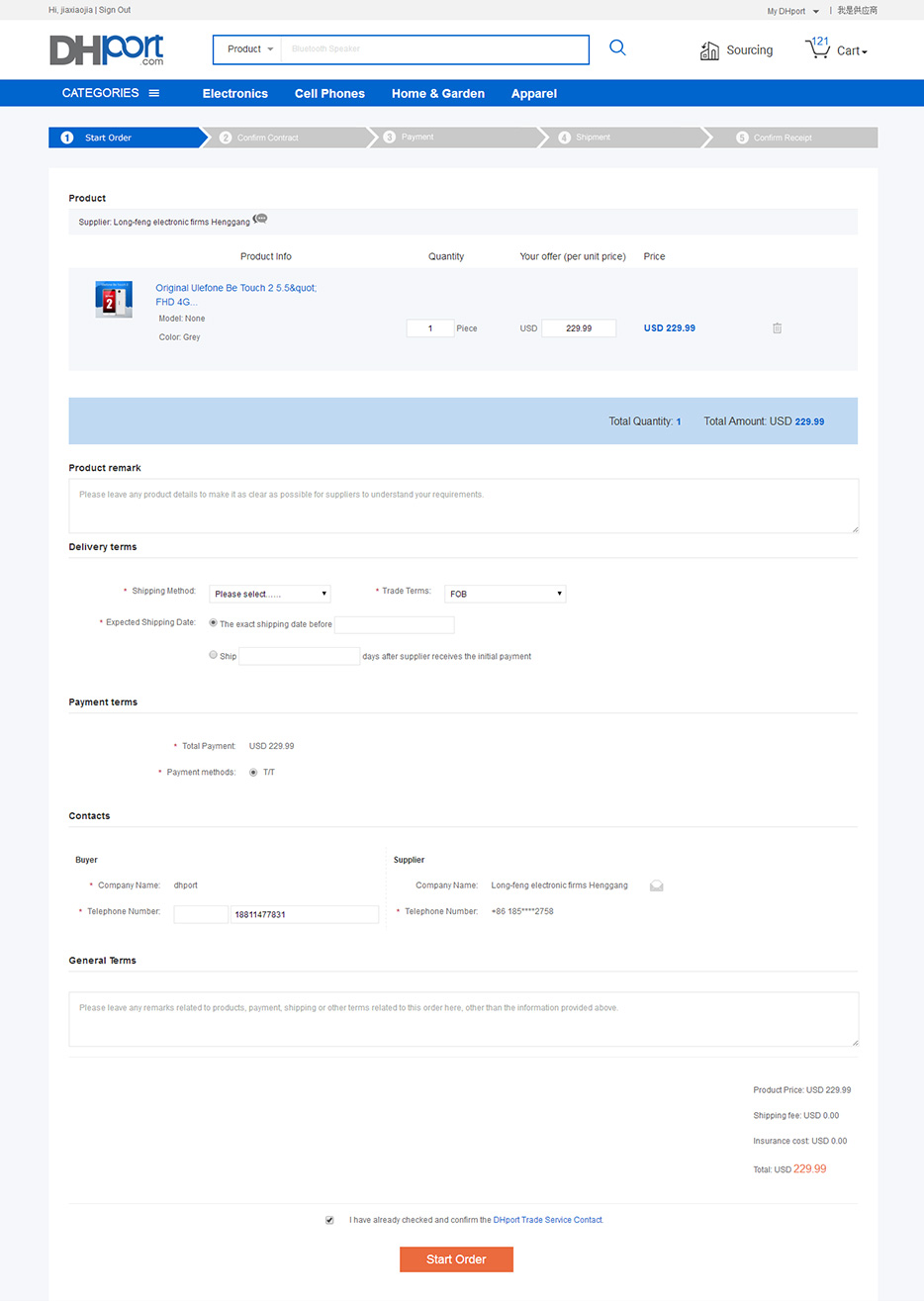 Stage 2: Contact Seller to Confirm Order
You will see the button "Contact Now", after placing an order. Click the button to send a message to seller.
Then wait for seller to confirm the order.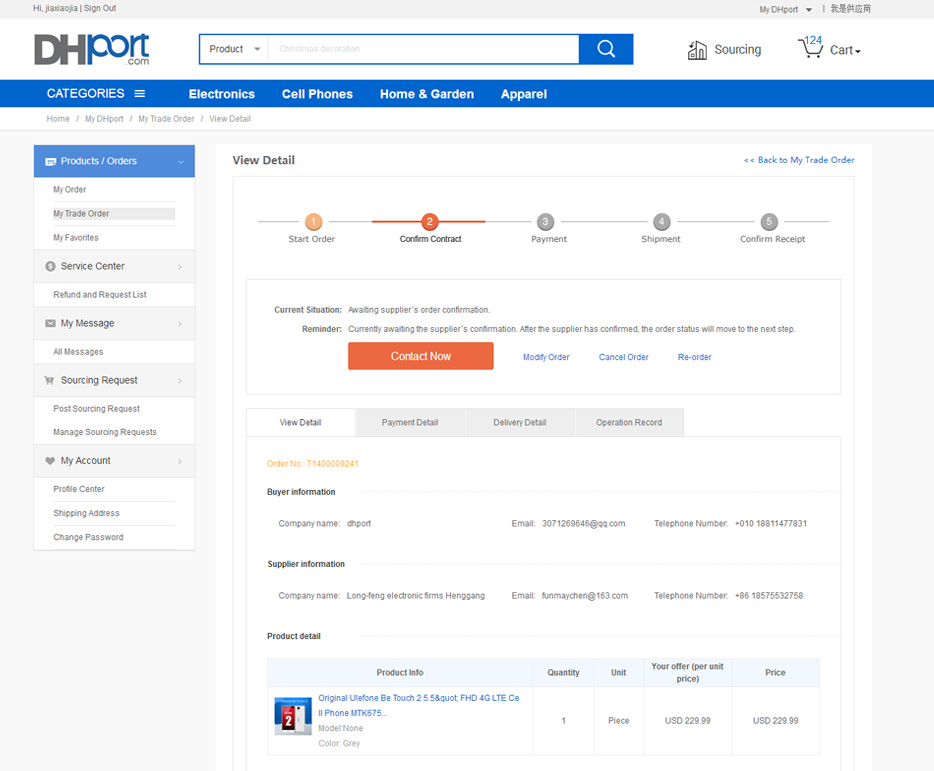 Stage 3: Initial Payment
Once seller confirm the order, it will come to the third stage. In this stage you will see the button "Send Initial Payment".
Click the button and the seller's account information will show.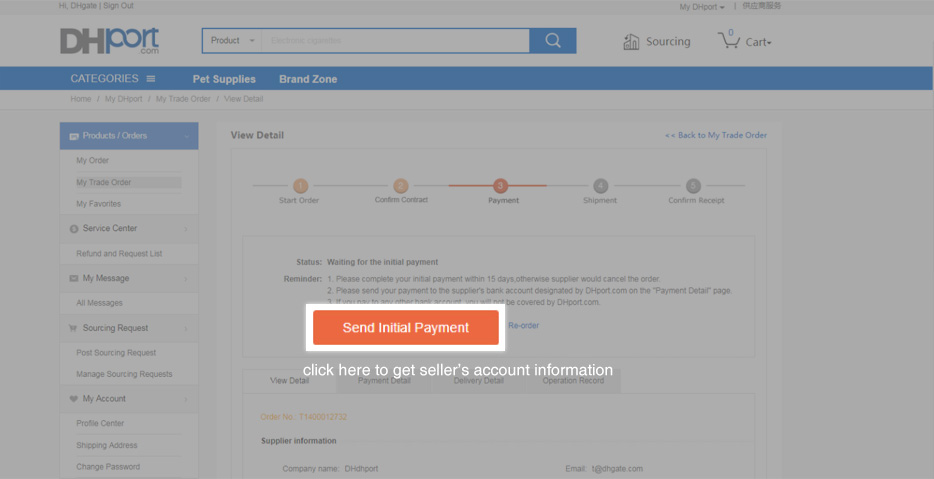 Stage 4: Shipment
A massage will show, after seller received the payment. Then you should wait for seller to ship the product.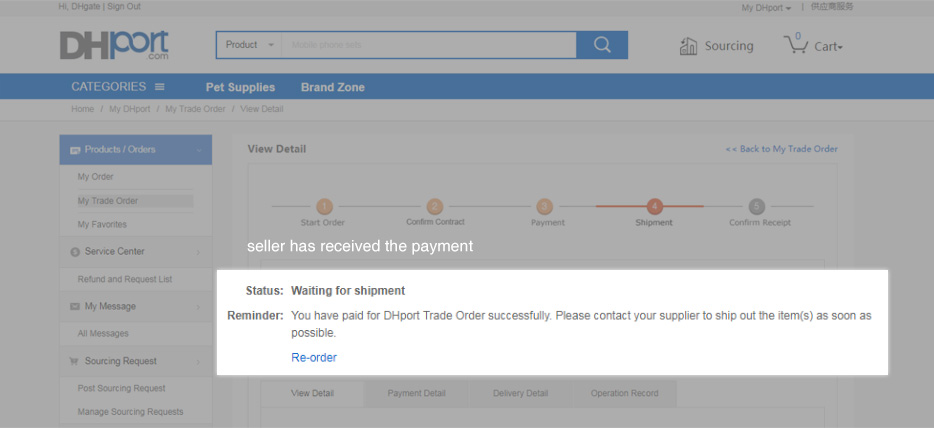 Stage 5: Balance Payment & Confirm Receipt
Once the seller ship the product, the order will come to the last stage. You need to send the balance payment to seller.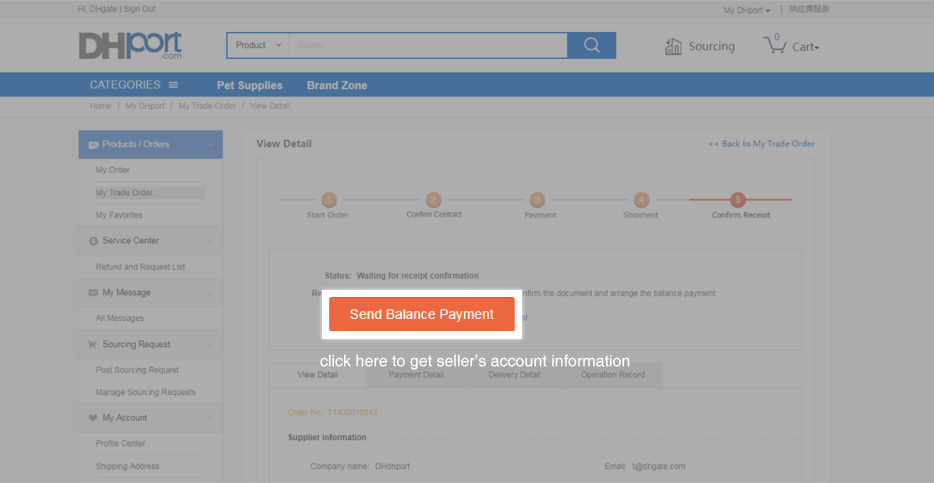 After seller received the payment, this button will show.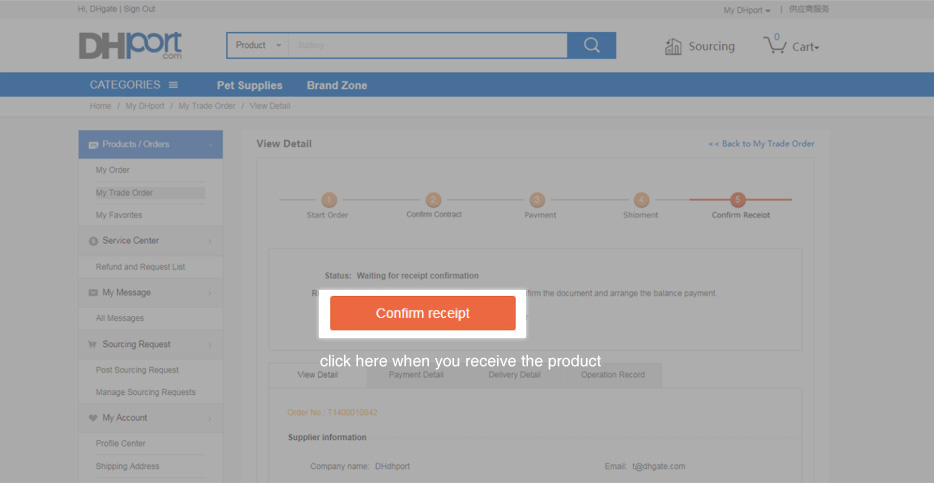 Once you "Confirm Receipt", the order is finished. This massage will show.